ZeroPark AutoBidder Solves these Problems:

Finds the cheapest bid for 1st position.
Changes your campaign bids automatically
Lets you set your bid limit
Works 24/7 relentlessly
Absolutely tires out your competition who will be chasing their tails
Real customer feedback
Here's what others are saying about ZeroPark AutoBidder
This is amazing! I'm saving so much time with this! I used to sit in front of the screen for hours making sure I remained at the top bidding position during peak hours. Sometimes I would get distracted and forget. Sometimes when I went to bed, I knew, I was paying too much, because the prices would go down during the night, but I had to go.
Now, I just set my target bidding position and the price I am willing to pay, and this thing does the rest.

Michi Uno
www.cash-in.us
Love it! I got the Pro version and can set my max bids and the bid positions I want for each campaign individually. AutoBidder Pro even changes its strategy when bids are getting too high: it then finds the cheapest bid for the next best bidding position.
And it is FAST! It changes all the bids almost at the same time, thinks about it for a second or two and then changes all the bids again, until all bids are set at the best price.

Yolanda McAlister
Bowling Green, Kentucky
Over the shoulder video training
. To work with ZeroPark AutoBidder is really dead simple. But, I thought, you might want to learn how exactly we run ZeroPark traffic campaigns and
how we make money with this golden traffic source
.
Well, we gladly let you in on our secrets and show you step by step.
Get instant access right now!


Yes!
I want to get this awesome product right now. I understand that I will get:
ZeroPark AutoBidder Software to install on a Windows machine or Mac running Parallels.
Exact Instructions on how to install and run the AutoBidder
Free access to all updates that will become available within a year of purchase.
Automatic annual renewal (locked in at your initial purchase price)
Bonus: Free access to our video training on how we make money with ZeroPark traffic.
Price: Currently with a huge launch discount through our Dime Sale. Price goes up with each single sale. Real Sales Price is: $79.50
I am very excited to make ZeroPark AutoBidder available to the public and to bring peace of mind and savings of both time and money to the community.

Thanks for your interest in making ZeroPark an even more efficient place.



P.S. If you are still on the fence, ask yourself what you could do with an hour or two more at your disposal every day (!) and significantly more traffic to your money sites as soon as you start using AutoBidder...
You can select keywords and geo locations and get honest, high quality PPV or domain redirect traffic.
Also the bidding system is done very well. It lets you bid on the campaign and on keyword levels. i.e. you can set an average bidding level for your campaign and ZeroPark will find traffic for your individual keywords averaging out the price you pay for each view to the bidding price you set.
This is no secret: the
top bidder gets the most traffic
. And once you know which keywords pay out,
you want to scale high
.
But your competitors are there too. And they want a piece of that traffic. So it is a constant struggle to keep the bids at the right level. You want to bid for first position, but you also don't want to overpay!
Look at the "Top bid" column and at your bidding position ("BP")!
Are you in bidding position 1? Yes? Cool! Or not?
Is your campaign at BP 1, you get the most traffic.
Unfortunately, the Top bid is only an indication - an approximation of the bid that will win you the top bid position.
Look at this:
My bid for the 1st campaign is 0.028 - not 0.03, but I am still positioned at BP 1!
Or look at the last campaign: 0.0062 gets me BP 1!
Paying $0.03 and $0.01 respectively, would be really silly. I don't want to overpay - and neither do you!
Now, look at this:
Bidding just one tick lower, would position me in a bidding position below in each campaign!
See, how bidding 0.027 in the first campaign drops me to bidding position 2?
So bidding just one tick above that drop-off point lets me get most of the traffic.
I pay the lowest possible price while staying in the best possible position.
BUT WHO HAS THE TIME OR PATIENCE FOR THAT??
Clearly, the method is simple: Just adjust your bid down until you lose a bid position, then increase it again by one tick. Do that for all campaigns.

Of course, you need to do this every few minutes, so that you can react to other marketers' new bids.
Interfaces with your ZeroPark Account
Finds the cheapest bid for your desired bid position.

Changes your campaign bids automatically


Lets you set your bid limit


Works 24/7 relentlessly


Absolutely tires out your competition who will be chasing their tail trying to keep their bids on top of yours.
with only one thing in mind:
to get you the absolute best bidding price for each of your campaigns all the time
.
It is truly "Set and Forget". Once you launch it, it will keep observing and adapting your campaign bids - day and night. As soon as it detects a change in the bidding of your competitors, it will adapt your bids, as well.
If your competition suddenly bids more, AutoBidder will match it and stay one tick above the competitor, so you keep bidding position 1. If a competitor drops out or reduces his bid, your bids get reduced, as well. There is no point in paying more than you have to in order to stay in your desired bidding position.
ZeroPark AutoBidder does exactly that!
Your autobidding robot...
Instead of losing traffic because your bid is not high enough or losing money because you're paying more than you need to,
let AutoBidder go to work for you.
Place your bids as low as possible for the bidpositions you desire!
"Unless you want to just swim with all the other fish in the big traffic pond you need to stick out.
AutoBidder lets you stick out again and again."
Markus Polaris
By adjusting your bids regularly, by bidding just a tick over the bid of your competitor and by lowering your bids as soon as possible, ZeroPark AutoBidder lets you stick out. Because you get the most traffic at the best possible price.
You can confidently assign a budget to your campaigns and let AutoBidder responsibly govern your bids. Then you lean back and enjoy the rewards of your profitable campaign (or find a new project that will make you money).
ZeroPark AutoBidder is going to cost $ 79.50. Since we are introducing this tool to the market right now, we are willing to let it go for much less. Plus, we are offering it at a Dime sale. See the price below.
I suggest, you grab it now, before the price goes up. Just saying...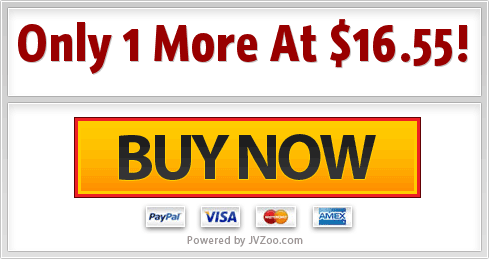 P.P.S. Look at this: I recently forgot to use ZP AutoBidder after restarting my computer. Then at 4 p.m. I remembered and switched it on. See how I get more clicks at less cost?!